Welcoming a new life into the world is a momentous occasion that brings joy, excitement, and anticipation to both the expectant parents and their loved ones. Two popular pre-birth celebrations that have gained immense popularity in recent years are gender reveal and baby shower. These events allow families and friends to come together to celebrate the impending arrival of a new baby while creating lasting memories. In this parenting blog, we'll explore the traditions, trends, and significance of gender reveal and baby showers.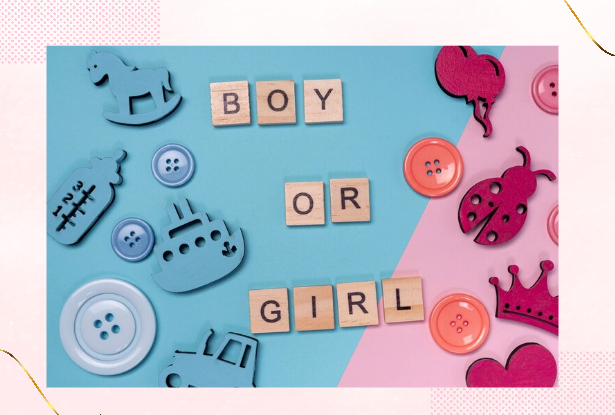 The Gender Reveal Party
Gender reveal parties have become a cultural phenomenon in the last decade, providing parents with a creative and fun way to announce the sex of their baby to family and friends. Typically held during the second trimester, these events build excitement as attendees eagerly anticipate the reveal. Here are some popular ways to unveil the baby's gender:
The Classic Balloon Pop: A large, opaque balloon is filled with colored confetti corresponding to the baby's gender (pink for a girl, blue for a boy). When the moment arrives, the parents-to-be, or a designated guest, pops the balloon, showering everyone with the appropriately colored confetti.
Cutting the Cake: Another popular choice is a gender-reveal cake. The outside of the cake remains neutral, but when the parents slice it open, the inside reveals the baby's gender through colored icing or cake layers.
Powder or Paint Reveal: For outdoor celebrations, colored powder or paint-filled balloons, squirt guns, or baseballs can be used to create a dramatic burst of color in blue or pink.
Fireworks or Smoke Bombs: Some couples go all out with gender reveal fireworks or smoke bombs that emit the chosen color once ignited.
The significance of a gender reveal party lies in its ability to unite loved ones and celebrate the excitement of discovering the baby's gender together. It's also a way for parents to share this intimate moment with friends and family, making them feel more involved in the pregnancy journey.
The Baby Shower
Baby showers are a more traditional celebration that focuses on showering the expectant parents with gifts, support, and well-wishes as they prepare for the arrival of their baby. These events are typically held closer to the due date, often during the third trimester. Here's what you can expect at a baby shower:
Gift-Giving: Baby showers are an opportunity for guests to bring gifts for the expectant parents, which often include baby clothes, toys, diapers, strollers, and other essentials. These gifts help ease the financial burden of preparing for a new baby.
Games and Activities: Baby shower games and activities add a fun and lighthearted element to the celebration. Common games include baby-themed bingo, diaper changing races, and guessing the baby's birthdate and weight.
Food and Refreshments: Like any gathering, baby showers often include a variety of delicious food and drinks to keep guests satisfied. This can range from simple snacks to full meals, depending on the host's preferences.
Decorations and Themes: Baby showers are known for their charming decorations and themes that revolve around the baby's nursery colors or other relevant motifs.
Advice and Well-Wishes: Guests may also take the opportunity to offer their parenting advice and share their well-wishes for the expecting couple.
Baby showers hold immense sentimental value as they provide a platform for the community to show their love and support for the growing family. They also offer a chance for parents to stock up on essential baby items and gather wisdom from experienced parents.
Conclusion
Gender reveals and baby showers have become cherished traditions for expectant parents, offering unique ways to celebrate the journey to parenthood. While gender reveals focus on sharing the exciting moment of discovering the baby's gender, baby showers emphasize support, community, and preparation for the baby's arrival. Both events play a significant role in creating lasting memories and strengthening the bonds of family and friendship.
As the trend for creative gender reveals and heartwarming baby showers continue to evolve, one thing remains constant—the celebration of new life and the joy it brings to all involved. These gatherings serve as a beautiful reminder of the love and support that surround growing families, making them unforgettable moments in the journey of parenthood.